Dr. Mark Smith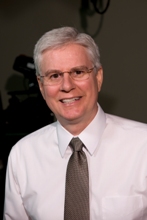 Dr. Mark Smith
Associate Professor of Communication
Education
Masters-University of Nebraska-Lincoln
PhD-University of Missouri-Columbia

Additional experiences or positions held:
I was a commercial broadcaster before shifting to teaching.

Research interests:
Broadcast regulation and history; media criticism

What attracted you to teaching at Truman?
The high caliber of student interest in learning and achieving.

What do you think makes Truman unique?
Student-focused teaching and learning.

What do you like best about teaching at Truman?
Interacting with students on a daily basis; observing students mature in the classroom.

What has been your greatest accomplishment or success while teaching at Truman?
Occasionally, I have contacts with graduates of the Communication program who describe how our program has prepared them for a successful career.

What do you consider to be your greatest professional accomplishment?
With my colleagues in Communication, planning and implementing the new radio and television facilities in Barnett.

How have you involved undergraduate students in your research?
In 2006, students in a Mass Communication course conducted field research for a study that eventually was published in a broadcast journal.

What careers have some of your former students entered?
Television and radio reporters; broadcast/video/audio production; radio announcers; public relations practitioners in public and private industry to name a few.